The Biltong Factory

— Snack subscription for adventurous meat eaters.
Creating an ultra-clever subscription system for the only customisable biltong delivery in the UK.
Subscription services can offer predictable revenue and financial comfort ...when you get it right. The Biltong Factory, an award winning Biltong producer, came to us with a list of technical and experiential challenges they wanted us to resolve.
One of those challenges involved automating orders as they noticed that customers have been placing the same order every 1 or 2 weeks. They wanted an intuitive and easy to use way for their customers to customise their bags and subscribe.
Recognising the potential of their website to increase their business helped us move them forward. User Experience would sit at the heart of the project.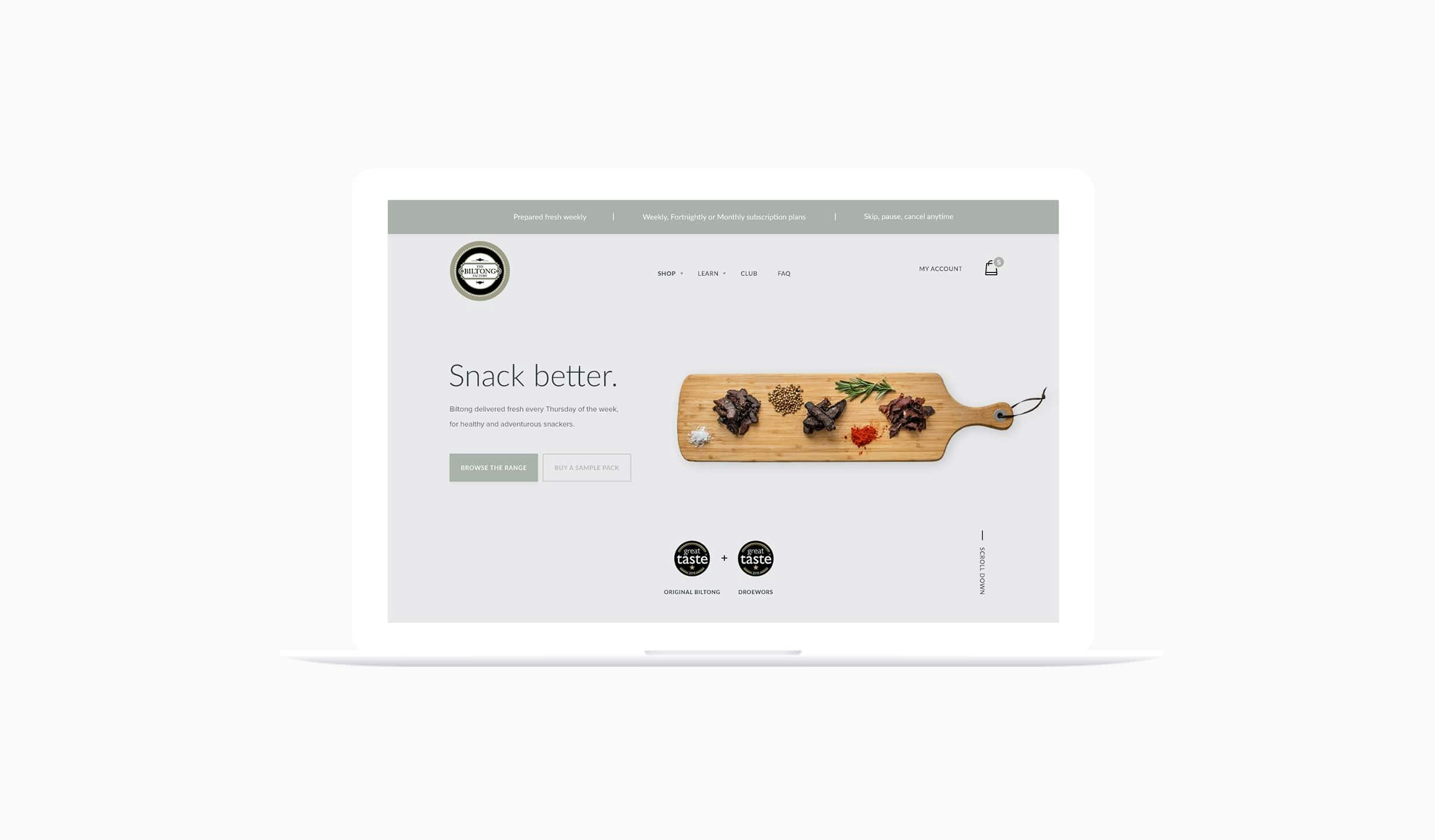 How to entice customers to make repeat orders.
To achieve these goals, we installed analytics and session recording no their existing site to understand how their users use the site, and where the common drop off rates were on their existing OpenCart website. WooCommerce Subscriptions was the chosen platform for this project, due to its advanced feature set and extendability, enabling us to customise the platform to our requirements.
Using WooCommerce Subscriptions, we designed an application that gives customers the option to order under a one-time transaction, or to subscribe under standing orders.
On top of this, we created an option for Biltong customisation. Customers can now choose the flavour, cut, and texture of their Biltong, as well as the frequency of delivery.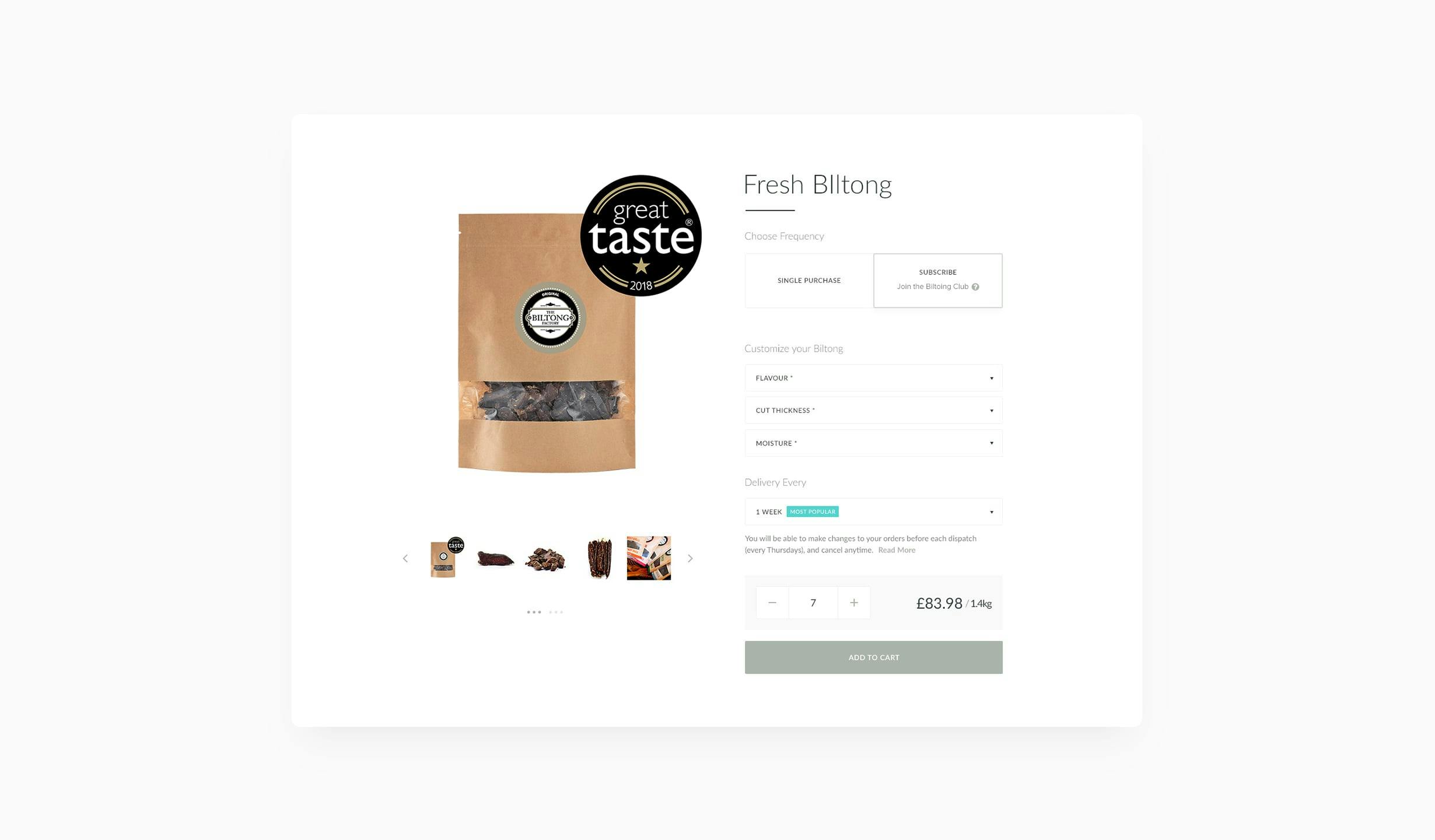 Intuitive ordering and subscription management
More than just giving customers choices, we wanted the website to interact with the users - to make them feel as though they are being looked after, like a shop owner would if they were in a physical shop.
We used a 'journey wizard' that allows club members to customise each bag, with extras such as 'same flavour' or 'mix-and-match' orders under their weekly subscription.
Interactive messages on throughout the site inform customers that they can get discounts if they purchase a certain number of bags, thus optimising The Biltong Factory's sales and average order values.
Additional customer support is integrated in to the system with automated email and SMS notifications reminding customers about their upcoming delivery. But one of the best features we created for this project was to enable customers to Pause, Edit, or Cancel their subscription on demand.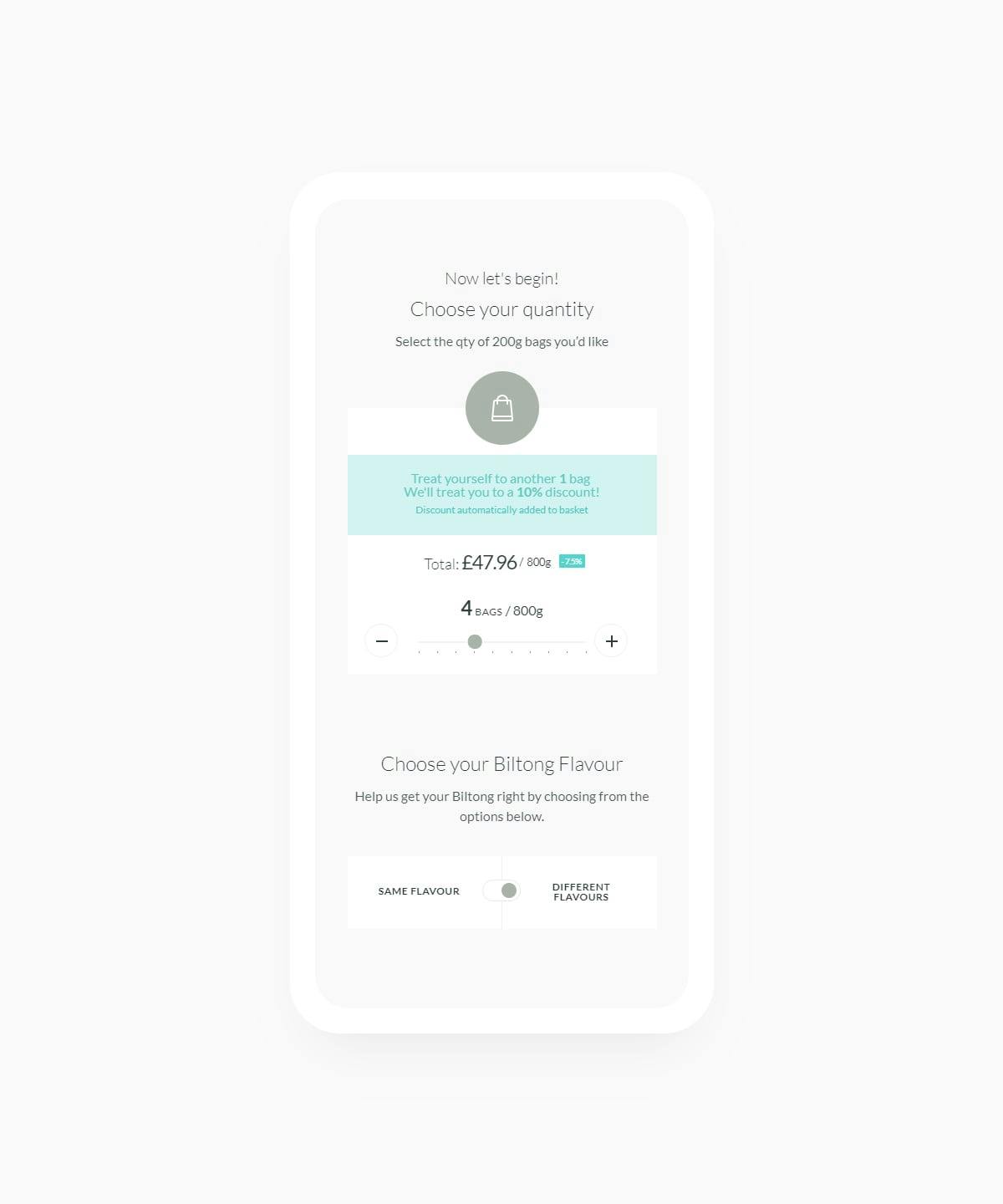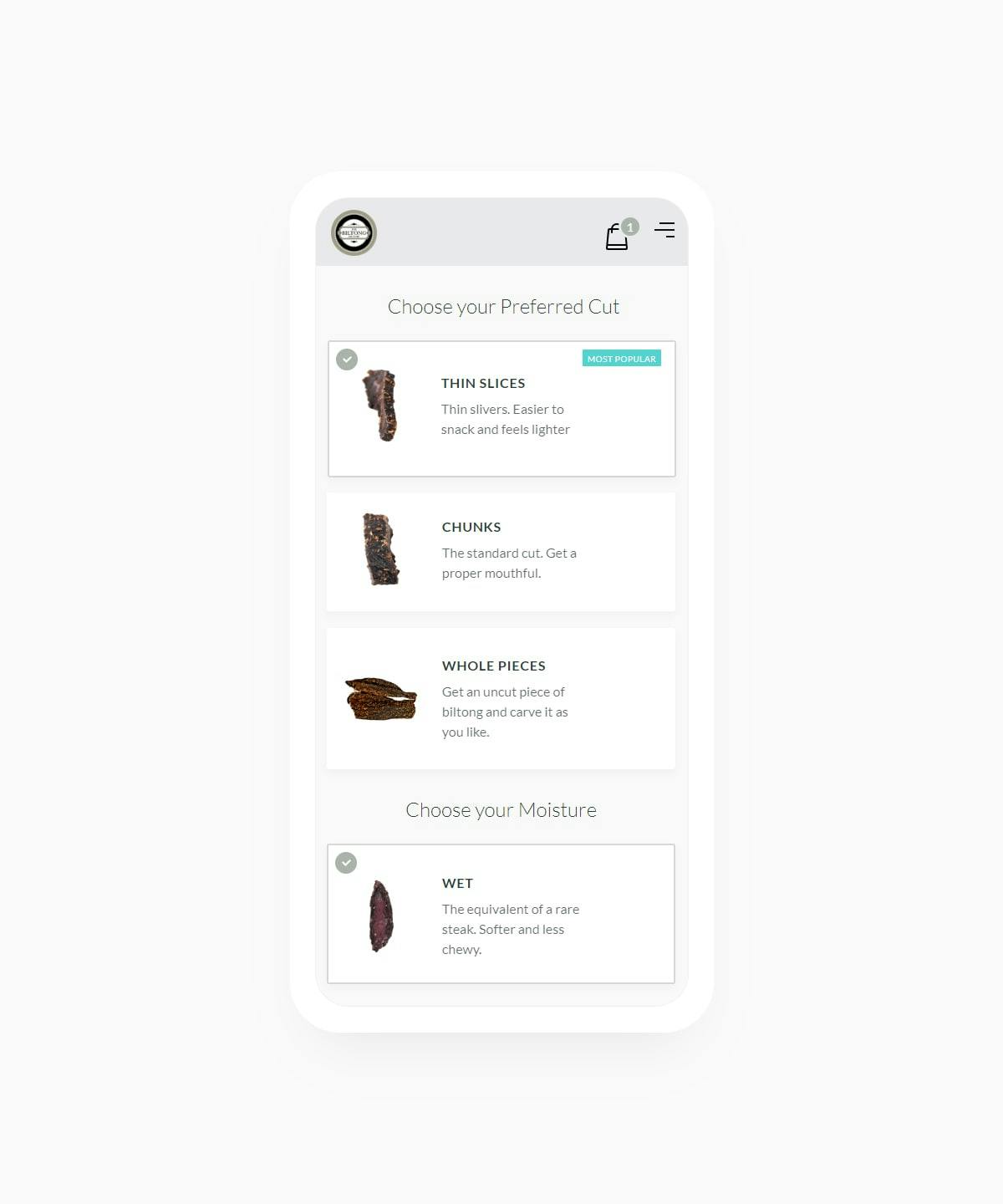 A website that makes business operations smoother, simpler, easier
eCommerce websites offer two-edged challenges:
How do we make the user experience easy for the customer; and
How do we make the user experience easy for the business owner?
To help The Biltong Factory run their business more efficiently, we created the following back-end functions.
Delivery Dates & Stock management: Ability to easily manage product availability and available delivery dates.
Stock Forecasts: Reports predicting the food ingredients required each week, for the next 2 weeks based on new subscription forecasts and upcoming renewals.
Label printing: Each biltong bag is dispatched with a label containing batch number, expiry date based on meat curing time, and flavour selections.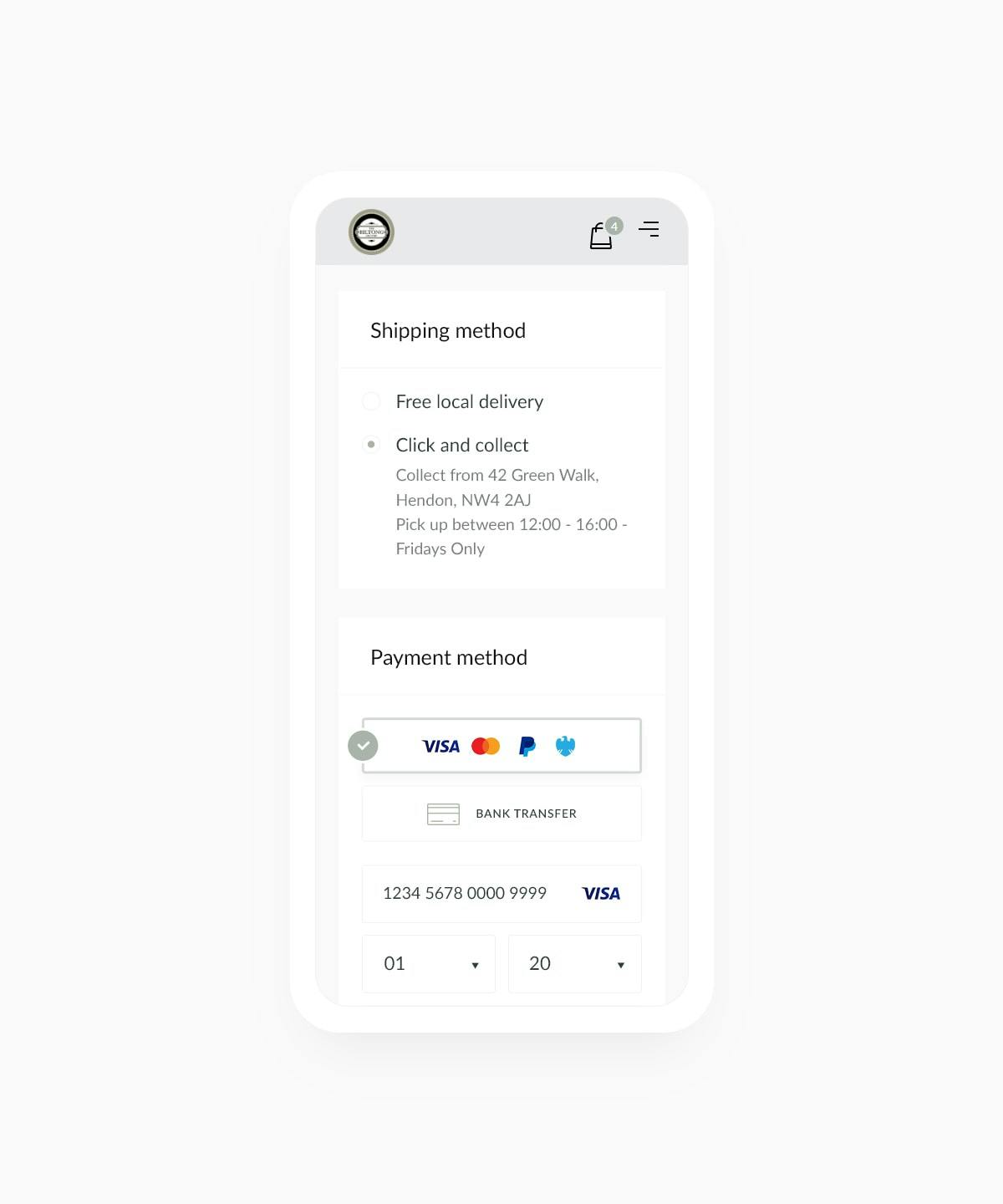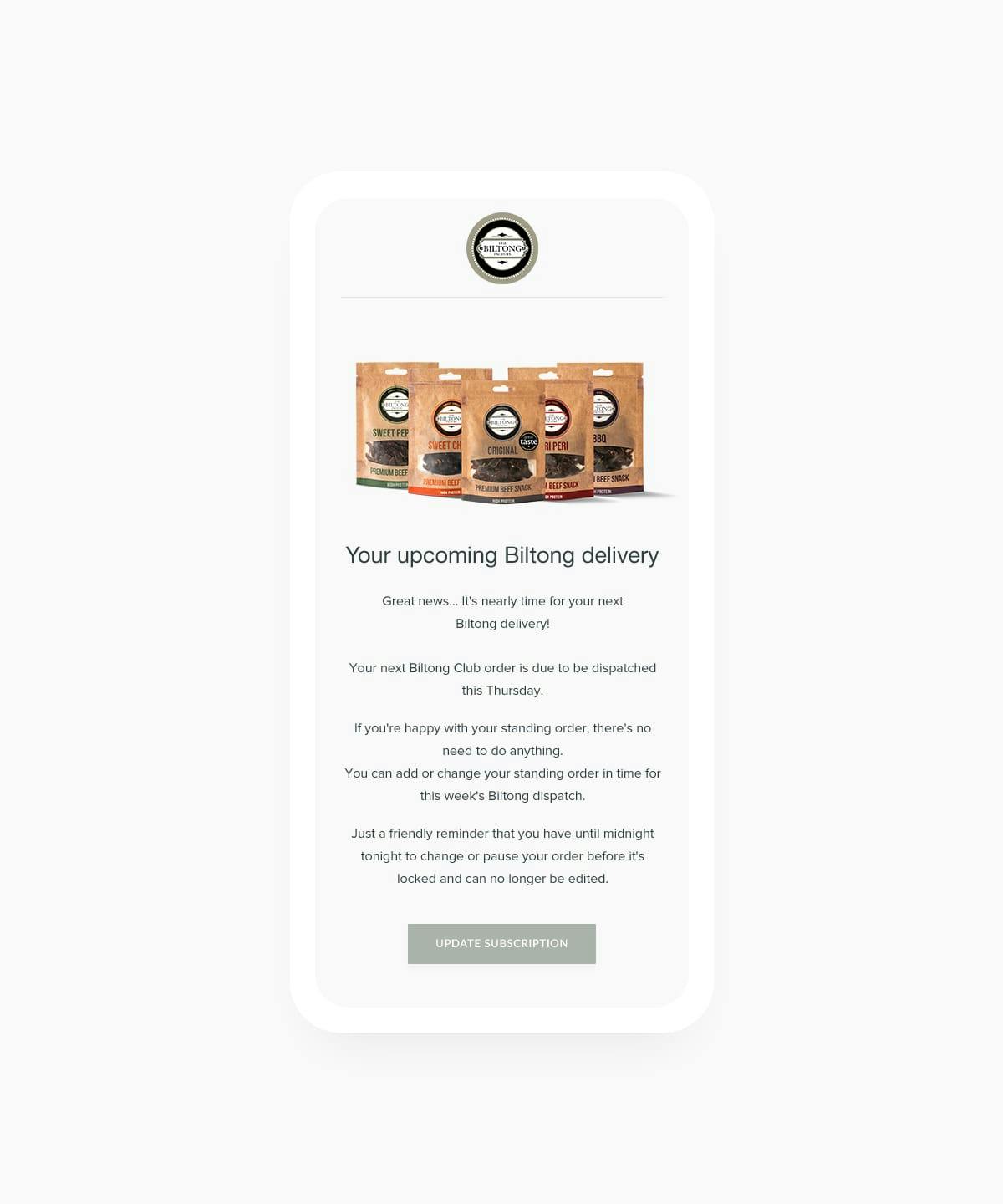 [Tiger Digital's] attention to detail was superb, but what was more impressive was their ability to think outside the box and customise WooCommerce to help solve our subscription use case and improve our business processes.
M. CohenCo-Founder
, The Biltong Factory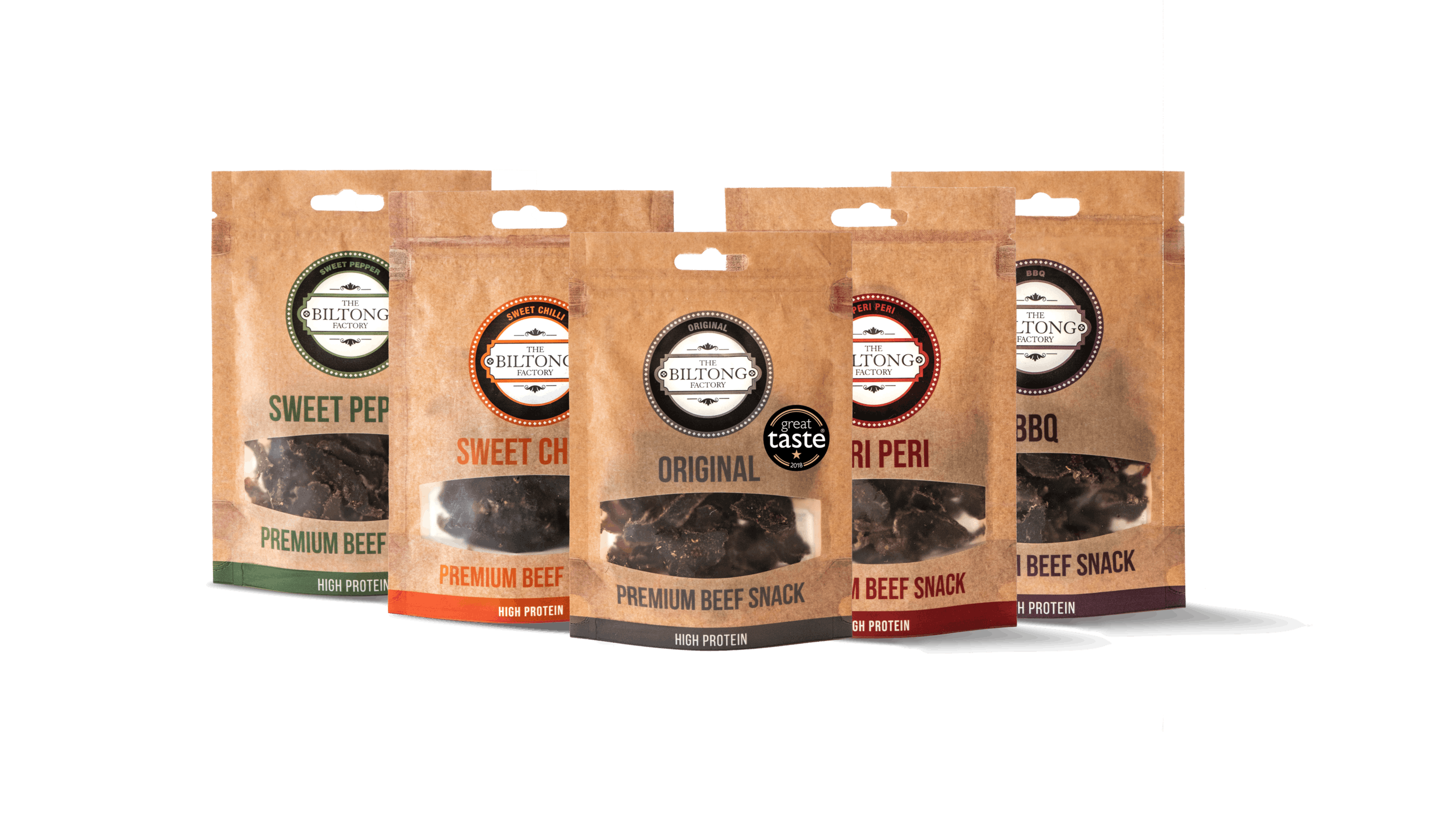 I love how much thought startups put in their ideas, the genuine human relationships that are built in the process, and the desire of the whole team - studio and clients - to have a product everyone can truly be proud of.
Megan LeungContent Manager
, Tiger Digital